Investorideas.com - NASDAQ-Listed Blockchain Company Acquires TESS
NASDAQ-Listed Blockchain Company Acquires TESS
Source:
Streetwise Reports
Bitcoin, Blockchain and Digital Currency Stocks and ICO's
October 18, 2017 (Investorideas.com newswire) One company continues to invest in the blockchain industry by acquiring an ownership interest in a firm developing a payment system for the telecom industry.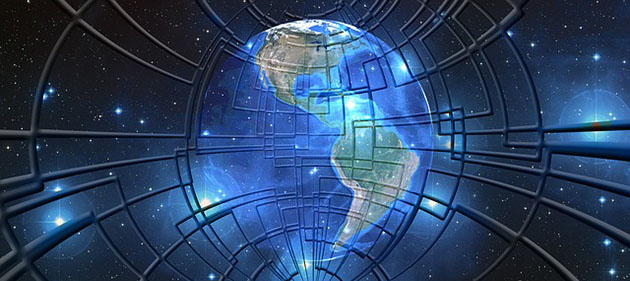 Riot Blockchain Inc. (BIOP:NASDAQ)
announced that it is
acquiring
a 52% ownership interest in TESS Inc., a company that is developing a blockchain-based payment system for wholesale telecom carriers.
According to Riot Blockchain, "TESS is a technology company whose current business is focused on developing a guaranteed payment system using a blockchain-based escrow service for wholesale telecom carriers. Immutable blockchain terms and protocols guarantee payment and provide an alternative to the traditionally written legal agreements where it is difficult to assess financial risk profiles. The TESS platform will provide a flexible and transparent ledger that is recorded securely on a blockchain."
"Riot Blockchain is committed to building the blockchain ecosystem."
Michael Beeghley, CEO of Riot Blockchain, said, "Riot Blockchain is committed to building the blockchain ecosystem. The telecom payment platform of TESS is a prime example of how blockchain-based technologies can be leveraged to disrupt established industries. I believe that Riot Blockchain is poised to take advantage of this revolution in digital transactions as we see increasing adoption of blockchain protocols in our everyday lives."
The CEO of TESS, Jeff Mason, stated, "Our affiliation with Riot Blockchain will give us better access to the capital markets in the United States, as well as the availability of additional senior management resources, all in aid of our ambitious business plans around blockchain."
A blockchain is a decentralized system that can store and relay information securely without the use of middlemen. The system is the backbone for trading digital currencies, but can be used in processing many types of transactions, including managing medical records and recording votes.
This strategic investment follows Riot Blockchains's
announcement
on Oct. 4 that it changed its name from Bioptix Inc. and shifted its focus to blockchain technology. Its first investment was in Coinsquare Ltd., a Canadian exchange for trading digital currencies.
Riot Blockchain is currently trading on NASDAQ under the ticker BIOP, but has reserved the ticker RIOT. CEO Beeghley noted, "Currently, we are the only NASDAQ listed company focused exclusively on blockchain technologies."
full article
http://www.investorideas.com/news/2017/bitcoin/10181NASDAQ.asp